Rooms from
£80 per night

RAC Sparkling Diamond AA Breakfast Award
No chintz or dusty four-posters at Athole House. Instead, a large Victorian home restored to give bright, inviting, quiet and spacious bedrooms, sleek furniture and sparkling bathrooms.
· Quiet location, 12 minutes' walk from Bath City Centre.
· Full English breakfast and much more.
· Free transfer from/to the railway or bus station.
· Free Internet access/free wireless broadband in all rooms.
· A non-smoking guest house.

All rooms include:
· King-size double bed or twin beds.
· A sparkling bathroom with high-pressure shower.
· Tea/Coffee maker, hair-dryer, mini-fridge, safe.
· Free wireless broadband Internet access.
· Digital TV with Freeview plus over 100 foreign channels.
· Direct-Dial telephone.
Breakfast includes the traditional full English cooked menu, but does not stop there. Fresh fruit salad, Swiss-style muesli, yoghurt and buttermilk pancakes are only some of the highlights of our breakfast buffet. You can choose from at least two types of home-baked bread every morning, besides commercially available breads. We offer organic and/or locally sourced produce wherever possible, and all orders from our extensive breakfast menu are cooked fresh to order.
Whether you are on holiday to visit the unique sights or shops of Bath or travelling on business, we will do our best to ensure that you enjoy your stay. If you are new to Bath, owners Josephine and Wolfgang and their long-standing housekeeper Chris will help you discover the beauty of this special city... or you can just relax from your travels in our Victorian conservatory or beautiful gardens.
Perhaps even more important is the friendly atmosphere – Athole House is a guest house where you will feel truly welcome. Special requests are seen as an opportunity to please our guests. And we will help you enjoy your stay by taking care of your tickets to any of the numerous cultural or sporting events in Bath, by recommending restaurants or by just pointing you in the right direction.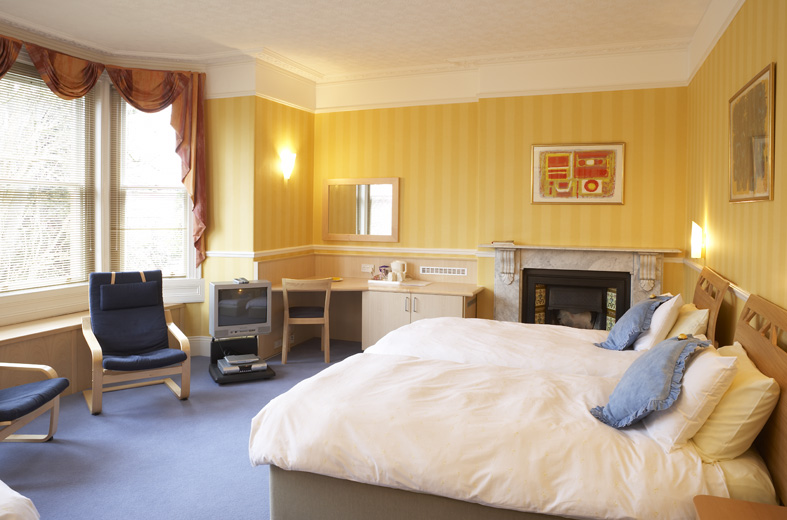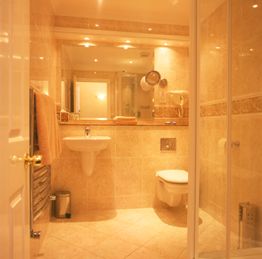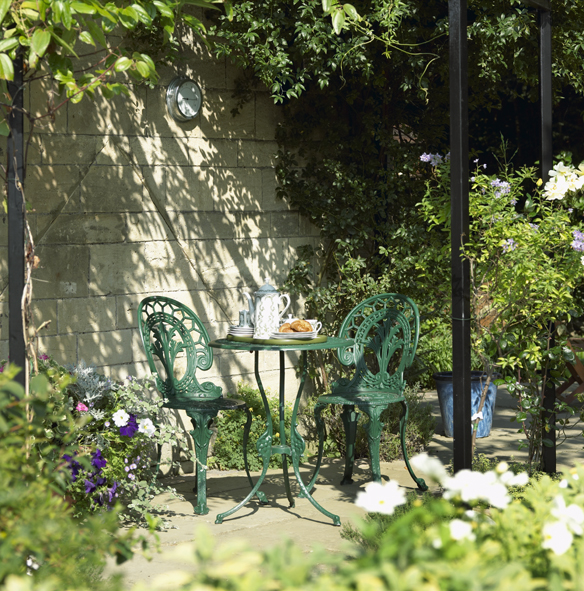 DIRECTIONS:
Arriving by plane

Heathrow: The fastest way is to take the Heathrow Express to Paddington, from where Intercity trains run to Bath (check out website www.thetrainline.com. Less expensive and only slightly slower is the coach link to Reading station, from where you can catch the Bath Intercity train (website www.railair.com). Even cheaper, but slower (approx. three hours) is the National Express coach link to Bath. Coaches depart from the Central Bus Station between Terminals 1, 2 and 3 (follow signs at Heathrow)
(website www.nationalexpress.co.uk).
Other London airports: Take a train to London and make your way to Paddington station by underground. Intercity trains to Bath run frequently. Or take one of the link coaches travelling to Heathrow and change at the Central Bus Station as above.
Bristol International Airport: Take a coach into Bristol, from where buses and trains run frequently into Bath. Or you might prefer to take a taxi to Bath.
Arriving by train or coach/bus
You will arrive at the railway/bus station which is a ten minute walk away from Athole Guest House B&B. Give us a call, and we will collect you free of charge.
Arriving by road
From motorway M4: Leave motorway at junction 18 (Bath) and follow signs for Bath. Once in Bath, follow signs for "Through traffic". This will lead you around the city centre. Follow signs for Bristol/Wells, until you reach a large roundabout, where the first exit is signposted Shepton Mallet/Radstock. This leads you up the hill on the Wells Road. Upper Oldfield Park is the first road on the right immediately after a left-hand turn of the road (dangerous crossing!) and Athole Guest House B&B is a few hundred yards along on the left.
From Bristol: As you approach Bath, follow signs for Warminster (A36). This will lead you along Lower Bristol Road. Pass McDonald's, and BMW, Mitsubishi and Toyota garages. Turn right into Lower Oldfield Park opposite a Renault garage on your left. Upper Oldfield Park follows about 500 yards later on your left and Athole Guest House B&B is a few hundred yards along on the right.
From Radstock: Follow signs for the city centre. This will lead you down Wellsway. Go past the Bear pub on your left. Do NOT turn into the next road Oldfield ROAD, but the one after that on your left which is Upper Oldfield Park, Athole Guest House B&B is a few hundred yards along on the left.
TARIFF:
Single occupancy: £60 - £85
Double rooms: £80 - £105
Family rooms: £95 - £130
Our summer1 offer: Stay 5 nights – pay for 4, or
Stay 4 nights – pay for 3½, or
Stay 3 nights – pay for 2¾.
Our spring2 / autumn3 offer: Stay 4 nights – pay for 3, or
Stay 3 nights – pay for 2½.
Our winter4 offer Stay 3 nights – pay for 2, or
Stay 2 nights – pay for 1½.
All offers exclude Saturdays, Bank Holidays and the Easter and Christmas/New Year period. Offers do not apply for single occupancy of double rooms.
1 Applies 01 May – 30 August
2 Applies 11 February – 30 April
3 Applies 01 September – 31st. October
4 Applies 01 November – 10th. February


And don't forget to check out our Spa Breaks on our website!
© Visitus Travel Ltd 1995 - 2009
This information belongs to Visitus Travel Ltd and to the individuals listed
This page is part of the "Bed and Breakfast in Bath" site at http://www.bath.org
For further information, please contact : admin@visitus.co.uk
We welcome any comments or suggestions you might have about this site.
Last Updated Monday 31st. August, 2009